Hello Miners,
I myself am getting in on the newest BAMT successor PiMP!  Pimp, which stands for Portable instant Mining Platform, is a 64 Bit Mining linux distro  that has the ability to:
Manage pools
Switch pools and Scrypt/Max/Scrypt-N/Darkcoin/Jane/Qubat/Sha3-keccak/groestl protocols to mine all the new alts including vertcoin.
Change config settings
view entire farms of all your PiMP rigs and farm hash rates
Copy over ENTIRE CONFIG files quickly between different rigs (for initial confi without needing to ssh and ip around)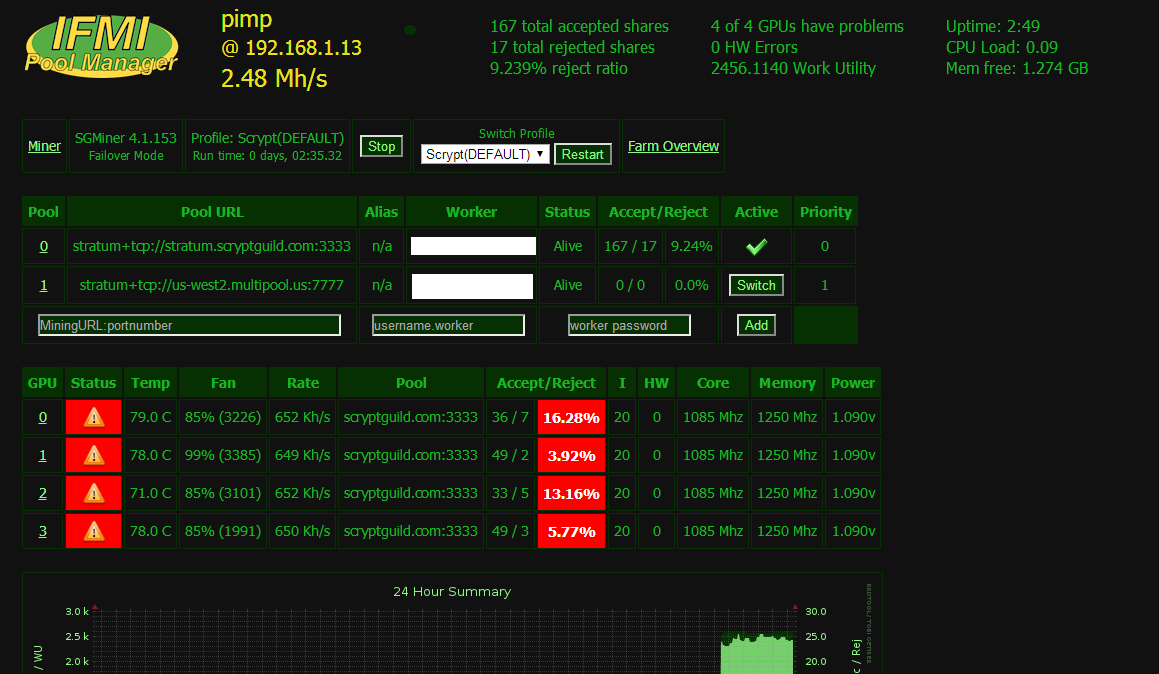 and more all from the web interface!  (neat huh!)  My favorite addition is the remaining persistence on the logs during reboots – it keeps a good before/after visual gage to determine if tuning is helping or hurting your rig performance as 'coldreboot' on BAMT would cause the stats to go away on reboot.
Want PiMP?  There is the small issue of updating your USB Key that is being used to boot the rig. As it goes, I do use Windows for my main laptop (what Im using to type this to you) and while I was easily able to write the files to BAMT initially but when it came time to access these USB sticks again they could not be loaded at all no matter what I did.  I tried restarting the PC, I tried using different ports, but for the life of me they wouldn't be noticed.
Through a 2nd website, that was linked to Makeuseof, my solution was to press window Key+R (rightclick in the lower left corner and click run)  then type in "diskmgmt.msc" then press enter or click run.  It will open a windows utility that shows all storage spaces (disc volumes), including the linux distro BAMT.  Now, you will want to locate your USB key – it should be the one matching the size of your USB Flash Drive (I was running an 8 GB USB key which shows up as 7.45 GB when connected – this is because some Storage MFG will rate it such that 1000MB = 1GB when the PC sees 1024MB should = 1GB)  Find a black space on your USB key it will usually be unallocated space.  right click on this black box itself in your volume not detected then click "New Volume".  Proceed with the Ok prompts to create this new volume. (should only take 1-2 minutes max)
Presto!  problem solved, now your win32diskimager can see the USB key again and you can proceed to update Bamt to PiMP!  This build is a 64 bit distro of linux so keep that in mind for your hardware.
Next task – adding in BFGminer to run on start and have my block erupters running together on a Scrypt Rig to make the Hybrid Rig – my own personal 30GH 5MH "Gridseed" clone 😛