This is part three of my Accepting Bitcoin Series and today we are going to be discussing how to set Bitcoin spending and receiving policy for your organization.  When accepting Bitcoin, it is important to remember that once you spend bitcoin, it cannot be reversed.  So it is important to have secure policies for monitoring and Spending Bitcoin.
Depending on your spending hierarchy you may have buyers who need to exercise purchasing decisions as part of their job duties. As their manager, you could automate this approval process easily without needing to give them company credit card information or banking information – simply use bitcoin!  Today, we will be reviewing a multi-signature wallet provider, named BitGo who can help automate this process (specifically when used with their enterprise version)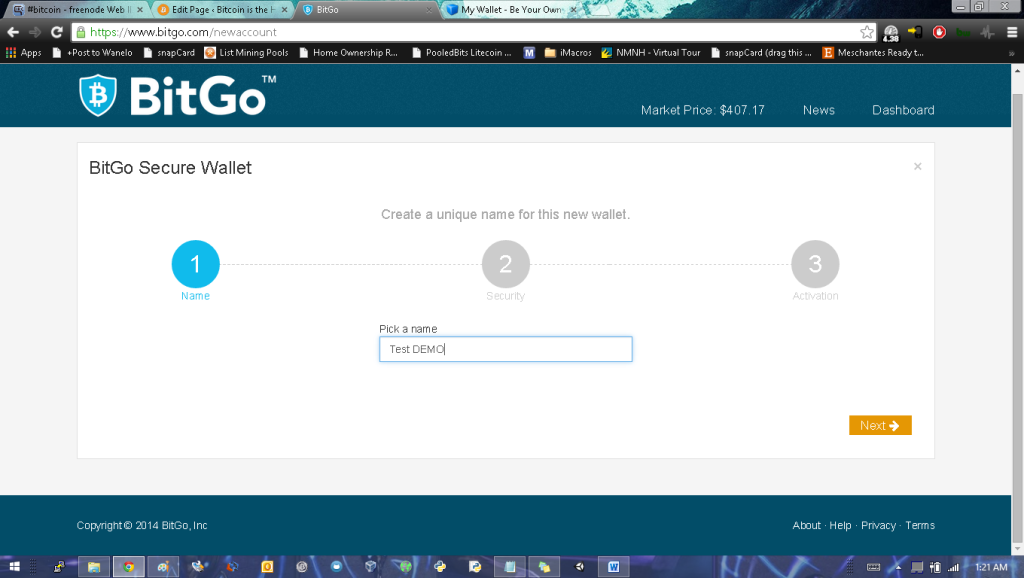 As of this writing I have only tried the personal version and played around with it to import the richest 75 bitcoin addresses to become a fictitious billionaire.  However I must say, I am quite impressed with the ease of use and portability (in terms of Secured storage).  Bitgo works like this:  They provide multi-signature address service in the form of their easy to use web wallet.  Multi-Sig addresses are just that.  They usually use a mechanism called m of n signatures which creates associated private keys to allow 2 of 3 or even up to 5 of 11 users to have signing authority for a given bitcoin address.  BitGo gives this functionality to individuals easily through a web wallet  that have multiple private keys associated to sign transactions with a given secured address Bitgo gives users a single opportunity to create and backup a wallet's private keys.  This way you can rest assured that if even Bitgo is ever shut down or compromised, you still have two of the 3 private keys available to secure funds, it also gives you the opportunity to secure funds in the event that the other user is compromised.

Using the service is quite easy, You can import your existing wallet addresses, easily send money to with encrypted funds stored on bigo (all secured accounts require a password to create and send funds.) Using an enterprise account, you can also set spending limits on specific addresses and even create view only roles for external auditing requirements, if necessary.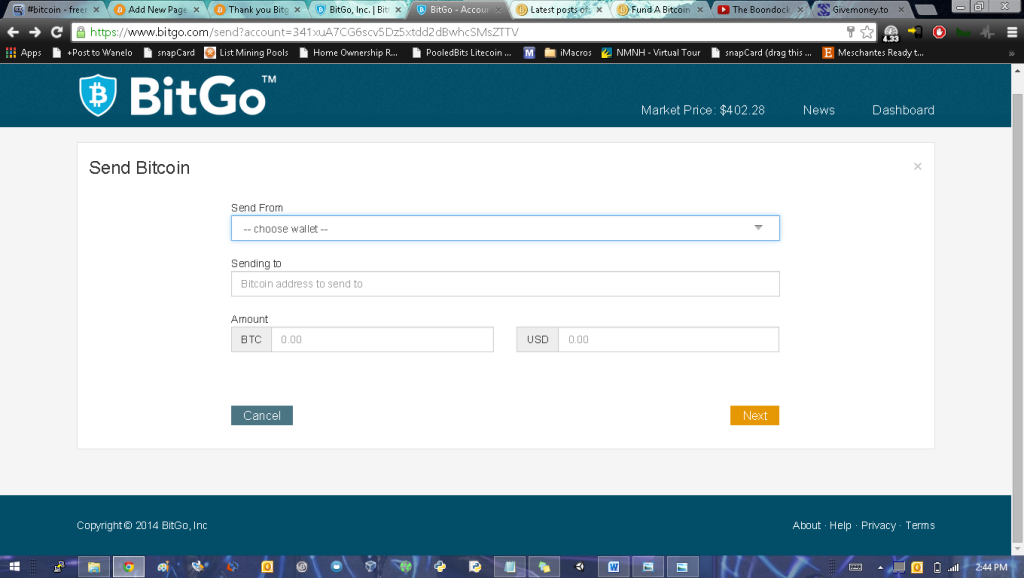 Ultimately, I recommend using Bitgo as a small and medium business wallet provider as their setup is quick, easy, and scalable.  I will be updating this review once I determine the fee requirements and prerequisites for BitGo Enterprise and will share accordingly, In our next segment, I plan to discuss how to integrate a Bitcoin ATM into your accounting practices to create a complete bitcoin ecosystem loop for your business.