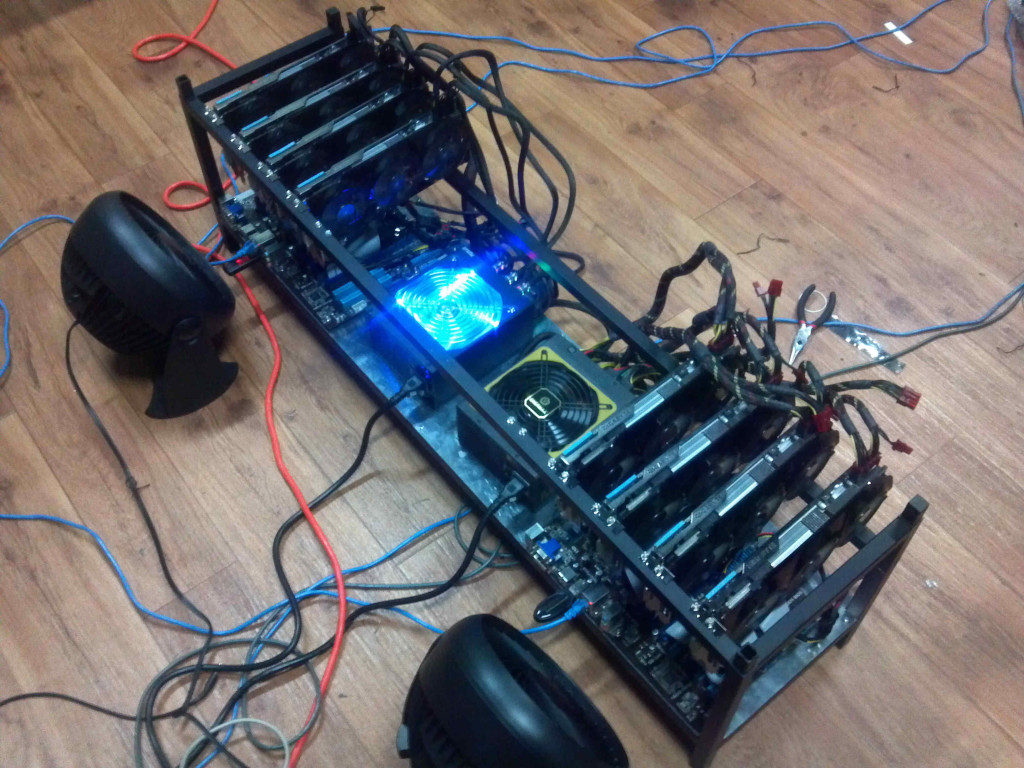 When I got into Cryptocurrency for the first time, I started by trying to mine litecoin from a pool. I used Guiminer with a stock CPU and ATI 5450. There were no settings within the software and I had proceeded to try using my own intel integrated graphics chips from both Work and home PCs to also mine from the litecoin pool, pooledbits.com. With GUIminer it was very easy to get things running with my stock CPU but I was having the worst time trying to get the 5450 configured to run properly. After much tinkering and crashing, I found that I could only mine about 14 KH with this crappy card, but didn't mind because it was a learning experience for me overall. These were the stumbling blocks for me when getting setup off the ground:
Not knowing how to use the underlying software CGminer and BFGminer. I was instead trying to use Reaper (which to this day, I still cannot use)
Not understanding how to use Memclocks, Gpu Engines, Thread Concurrencies, and Intensity settings to tune the card.
Those facts, paired along with the desire to roll with Sha256 Asics for Bitcoin mining, put my desire to mine scrypt coins on the backburner.
I did make the move to pickup an Alpha-T (a Scrypt Asic mining unit) in January (feeling disadvantaged now with the whole KNC offering 3x+ the mining power for the same price), so as a backup to this plan in addition to wanting to 'learn the basics for sure' I decided to move forward with buying an 8 GPU card rig to try my hand out at mining scrypt one last time. I have to say that the learning curve was definitely high – but due to the fact that by the time I started tuning the setup I already had experience setting and using Asic hardware from the command line level with both DOS and Ubuntu Terminal, so it was a little bit easier but here were my hurdles on the 2nd go round:
I had to deal with a broken power supply at first which really caused me to 2nd guess my connections and setup when I didn't need to.
There were many times where I tuned the cards too high so that they performed correctly at first, but then shut down within 2-15 hours whereas now I have them running stable forever non-stop between 4-5.5 MH (I haven't confirmed, but I think this happens due to the nature of mining on a coin switching pool – as I've outlined on my Multi-mining Roundup Review Earlier this year. They should be running an easy 5-5.6 MH from my own trial and error).
And yet after all this, I'M STILL NOT SATISFIED WITH MY MINING PERFORMANCE!!! I see that sometimes, like now, the miner is no longer accessible via the web interface but that it is still running and quite reachable via SSH…hmm.
I also tried to combine my original Frankenmint Rig shown below to work on one of the motherboards attached to this rig.  I see that it turns on and runs for maybe an hour then it shuts off the Asics running for no explainable reason.  The Asics used to run flawlessly on my prior setup, but no dice this time : (
Here is my quick rundown of tips that I give to you for configuring your own Scrypt Rig:
Use Powered Risers – DO NOT use Molex to 6pin PCIE to power your GPUs as you will melt these connectors
Use a PSU that is only run between 60-80 % of expected load at most – less wear and tear will ensure your gear will reach MTBF (laymans terms:  it wont break as fast) I am using a 1500W PSU to power 4 OC 7950 GPU Cards, Motheboard, CPU, and RAM
Use USB thumbdrives with a loadable mining distro like PiMP or SMOS linux.  These are free Linux mining operating systems and will load on a $10 dollar 8 GB USB Key – smaller form factor and less power is drawn from a Bootable USB than an actual hard drive.
Start from stock settings and slowly increase performance on the scale of Days – that means, Change your settings, and make sure they run stable for 2-3 days before pushing your cards further.
My own order of importance from Most important to Hashrate to least important:  Intensity, GPU Clock, Mem Clock, Power Tune, Thread Concurrency.  I will rarely mess with Power tune or Thread Concurrency and will only mess with GPU Clock and possibly Memclock after I've already tuned down the Intensity to 18 – I will begin my tuning with my intensity all the way up with my GPU and Memclock settings set to '0' which will set your GPU to "best fit" settings – they seem to put me at about 500 KH per card when I run it this way, but I have been able to get an easy 620 KH per card with proper tuning.
Currently: I'm running Intensity of 20, GPU engine of 900 MHZ and Memclock of 1250 for a stable 550 KH. … I have ran it up to 1080 GPU Engine and 1300 MHZ on memclock and it seemed to work great for 6 of the 8 cards – Will likely be setting the rig back to these settings there is an update to PiMP.
Use Config Files – Don't duplicate values for multiple cards if they are to be the same across all cards, for instance, setting Intensity: "20",  on the config for 4 cards is the same as setting Intensity: "20,20,20,20"  Just save your time and only do this for settings where one GPU needs different values.